Sharestates Launches New Online User Portals to Fully Optimize Real Estate Investment Process
Sharestates, an online real estate investment platform, announced on Thursday the launch of new online user portals that fully optimize the real estate investment process from beginning to end, providing investors with the first ever UX solutions in the real estate investment industry. According to Sharestates, the online portals provide lenders, borrowers, and third party vendors involved in the developmental stages to obtain and procure loans.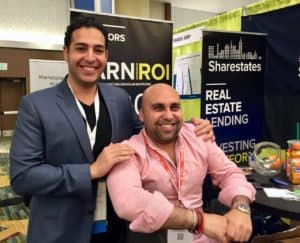 The platform stated its solution was designed by its development team alongside CEO and Co-Founder Allen Shayanfekr with UX and functionality in mind – now offering investors a streamlined "one-stop shop" in real estate financing. In launching the new online portals, Sharestates is reportedly incorporating engineering, audience development and content for a fresh and crisp user experience aimed at helping users simplify the money lending and borrowing process. The portals now include interfaces for borrowers, brokers, bank attorneys, settlement agents, and title companies. The investment portal noted it plans to add interfaces for inspection companies and appraisers over the coming months.
Speaking about the developments, Shayanfekr stated:
"As we continue to strive to be the nation's leading private lender, Sharestates identified the lack of a true user experience throughout the real estate investing arena," said . "The need for a fully functional website that has the tools and simplicity to allow for seamless business transactions is paramount in the real estate investment space."
Sharestates' new online portals will also provide investors with the ability to remove the tedious and timely human factor that is implicit with securing borrowed money and instead, live and breathe reactively within Sharestates. The portals now connect various systems and functions of a site, such as underwriting and processing, that are normally independent of each other and will create compatibility between them to ensure cohesiveness. Additionally, the online portals will host all activity, documents, and updates in one place, which can be updated, completed, and submitted accordingly. Further saving time and confusion while simplifying the process digitally. Shayanfekr added:
"While not web designers by trade, we realized that there was a true lack of functionality and simplicity throughout the real estate investing space, compared to many other industries. This was not in existence before and now it will bring our crowdfunding industry up to speed to ensure that our customers receive the highest quality product within a reasonable and fair time frame."
Summary
Article Name
Sharestates Launches New Online User Portals to Fully Optimize Real Estate Investment Process
Description
Sharestates, an online real estate investment platform, announced on Thursday the launch of new online user portals that fully optimize the real estate investment process from beginning to end,
Author
Publisher Name
Publisher Logo